Local and Mobile SEO
Local SEO could easily be a separate page from Mobile SEO. However, the two are so closely connected that they need to stay together. My business is really not any different than other whose primary business is providing a service based product. Missoula is a perfect example of a market where practicing good local And mobile SEO. There is no shortage of marketing agencies here in Missoula and most of those provide some services in the area of SEO.
I have to Compete just like You.
Local and Mobile Marketing help me Stay Competitive.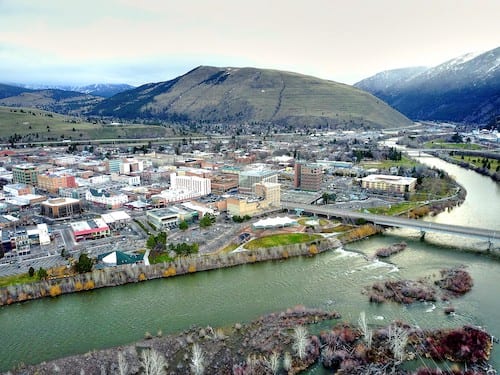 This is a shot across the Clark Fork River looking at downtown Missoula, Montana. Missoula is home to the University of Montana and is also an important tourist destination. This means there are a lot of people here that are unfamiliar with the area both in the summer and in the winter.
How do they find what they want? They spend a lot of time searching on their mobile devices. If you want these folks to find you, good SEO for both the area you are in as well as providing a good mobile experience is really important.
---
Local SEO
---
There are a few key areas that have to be considered when planning a local SEO strategy. Probably the most important piece is the ability to "see" your business in comparison to your competitors. The only way this is possible is through the use of highly sophisticated SEO tools. These tools allow me to analyze the ranking of the keywords you are trying to rank for. The content that those keywords are ranking for and this can all be compared to your competitors. Having this kind of competitive intelligence gives a much clearer picture of what is needed to rank for the keywords that are most important to your business.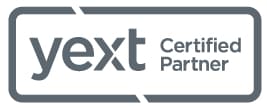 Proper management of Structured Citations is also essential to local SEO. Although you may not realize it there are dozens if not hundreds of search engines (also called directories) on the Internet. Yelp is a good example of just one of these search engines. Not only do these search engines help drive traffic, having your business listed in a consistent manner across the top 60 to 80 of these local listings can really help increase your online presence. It also makes sure that those that search for you find the correct information. Being a Yext Partner gives me a suite of very powerful tools that not only manage citations it also makes sure Google Places is managed correctly and can be used for creating CTA's and retargeting.
Additionally, it's important that Google My Business is optimized and that any Social Media that you are using is also being used properly.
Local SEO is just one part of an overall SEO strategy but if you have a local business it may be the most important. Even if you do business outside your local area, structured citations are an important ranking factor for your website and its ability to bring you targeted organic traffic.
---
---
Mobile SEO
---
Mobile SEO has changed drastically over the last several years. Of all the changes that we have seen the biggest came in 2018 with the introduction by Google of Mobile Indexing. If you would like to read a bit more about this major change here is an article from Webmaster Central about Mobile Indexing.
What this means is that there are now two indexes one for desktop and one for mobile devices. Your site may rank well on desktop but not be able to be found on a mobile device. And mobile does not only include handheld devices, but it also includes voice search from players such a Siri, Alexis and Google Home. Gone are the days of just having a mobile responsive website. If you are going to rank your site on mobile as well as desktop, then you need to be Mobile Optimized. This is what you are looking for but you need the proper set up to even know if you are being mobile indexed.

---
It takes more than just having a good looking site.
A mobile device running on cellular doesn't load a page as fast as Wi-Fi – load time is critical
To be fast a site needs to be healthy from a technology standpoint.
You may need to create different views for different devices
A proper menu that avoids "fat finger" syndrome
Content needs to display properly. Images inline, proper spacing, text easy to read.
---
These are probably the most important factors in getting your site mobile indexed. However, this is not where it ends. Now we have to use the same techniques for mobile ranking as we do for desktop. It comes right back to competitive intelligence to find what needs to be done to outrank your competition.
Mobile SEO is no longer an Option, it is a Necessity in today's world.
As of now most sites that I look at receive the majority of their traffic from mobile devices. Some businesses, such as restaurants get upwards of 75% of their traffic from mobile. And this will only become more important in 2019. If you have not added a mobile SEO strategy to your over SEO you are at risk of losing business. Unfortunately, there are no other options and you sure don't want to ignore this. It is much easier and less expensive to stay ahead. Trying to play catch up is difficult and quite honestly sometiems it is just plain impossible.
---
---